Need a coffee vendor at your next event?
Caffe Mobilita is coffee on wheels, ready and waiting to help cater your next event.
Whether it is weekend sport, a community event or festival, a private or corporate function, Caffe Mobilita is equipped to handle them all.
Passion
Caffe Mobilita is staffed by baristas with a passion for providing quality service and a great product. Whether your event is large or small, we always aim to deliver consistent high quality in every cup.
Over the years we have worked at some of the Upper Hunter Valley's largest outdoor events, including the Scone Cup Carnival, Muswellbrook Cup and the Aberdeen Highland Games as well as other annual local events and treat them with the same passion aiming to provide every customer with a great coffee.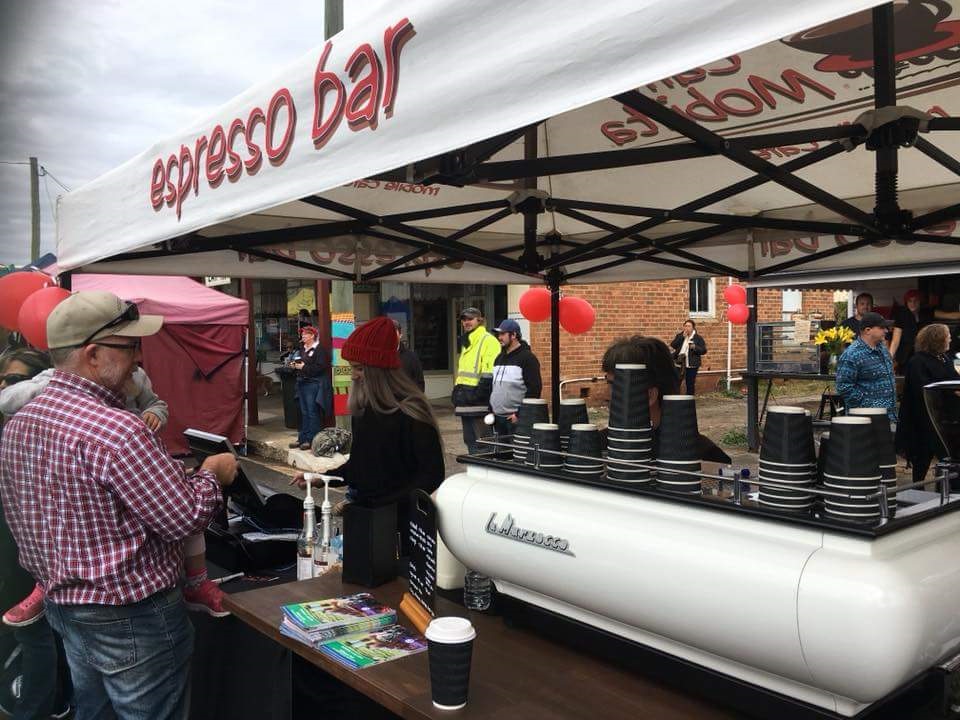 Hot or Cold
Caffe Mobilita can offer a range of hot and cold drinks. However, we understand you may have other vendors, so if you prefer, we are happy to provide hot drinks only.
We pride ourselves on great customer service, so we will work with you to help meet your needs and make your event a success.
We use quality Sardos coffee – made by us!
We use Arabica coffee beans – roasted by us to our own special recipe for a mild, yet full bodied coffee. Whether your guests love a cappucino, latte or short black, or prefer hot chocolate or a chai latte with full cream or light milk, or soy, almond or lactose free milk – we will do our best to cater for their needs.
Contact us
Please make sure you contact us as soon as you set your event date as we are generally booked well in advance!
0488 002 345
info@sardos.com.au